There are different kinds of heart rate zones for adjusting training and preparing a training plan. You can read about the simplest one here.
Zone 1
Recovery is an essential part of training. Very often light activity is better than complete rest. the intensity is low less than 70%of the HRmax . At this low intensity, aerobic capacity cannot be expected to improve.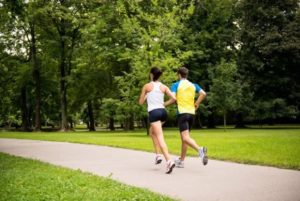 Zone 2   Extensive Endurance Training
These are the long, quiet endurance workouts.
For the cyclist the rides of 100-200km for the marathoner the 30km runs.
HR range is between 70-80% of HRmax.
Fat oxidation is optimal.
These workouts are important because training the oxidation of fats saves carbohydrates longer. So that higher intensity exercise can be maintained longer
Zone 3
Are conducted at intermediate intensity.
There is no lactate accumulation.
Energy supply comes from the oxidation of fats and carbs.
HR range is between 80% and 90% of HRmax.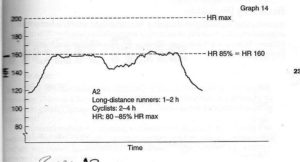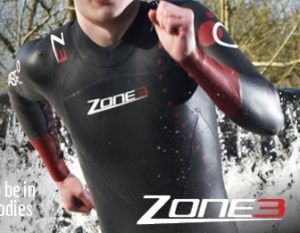 Zone 4    Intensive endurance training
Short, intensive endurance training has a workload duration between 2 and 8 minutes
can best be achieved by interval workouts.
as a rule at about 90% of maximum HR.
A small increase of lactate values up to 5 or 6 mmol/L is acceptable .
This workout could be seen as an intermediate from between aerobic and anaerobic training.

Zone 5a and 5b 
The speed is submaximal.
The highest lactate levels occur in 400 – 800m races.
Intensive exercise lasting between 1 and 3 min activates and exhausts the lactate system to its maximum.
like the phosphate system the lactate system can best be trained by interval workouts.

Have questions about this?
Comment below and I'll answer them!
I'm always checking on my new blog for new comments…
So if you need help solving your training problems, feel free to comment and I'll pop back on and answer them as soon as possible!
Comment below now!