Here you can find useful ways of controlling recovery
Weight :
check weight
Decreases in weight over a few days usually indicate dehydration. Decreases in weight over a few weeks can indicate that you are not eating enough calories, have an illness or are overtraining.
Morning heart rate:
HR when wake up in the morning provides an indication of your recovery.
If morning HR is more than 5 beats per minute higher than usual, this may be an indication of not enough recovery or illness.
Environmental conditions:
High temperature and humidity on hot days cause increasing of core body temperature and dehydration. Dehydration increase recovery time.
Hours of sleep and quality of sleep:
It's not important for every night. Over several nights, quantity of sleep can influence recovery and ability to adapt positively to training. And  quality of sleep is more important than the sleep.
Diet quality and hydration level:
Dehydration has an immediate effect on running performance and slows recovery. Is urine clear throughout the day?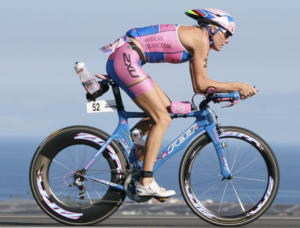 Muscle soreness:
Evaluate your muscle soreness each day.  Did muscle soreness seem explainable by your most recent workouts? If increased more than 4 or 5 days , it is likely that you are ill or over-trained.
Energy level:
Is one of the best indications of recovery  from training. Evaluate your energy levels each day.
Heart rate at a standard pace:
If HR at a set pace is more than about 7 beats per min higher than usual then triathlete may not be recovered.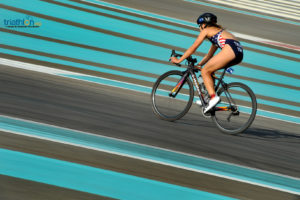 ……………………………
Dedicate the first hour after a race to re-hydrating with a balance of fluid, sodium and electrolytes.
Try to consume a few hundred calories of protein and high carbohydrate within 60–90 minutes after the race.
After a race nothing helps legs feel better quickly than an ice bath (there are different ideas about ice recovery, some authors know it as a useless technique for recovery). Reducing inflammation early (just 5–10 minutes in ice is all need) can help speed musculoskeletal recovery and reduce the micro-trauma sustained during extended efforts.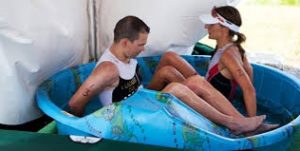 Have questions about this?
Comment below and I'll answer them!
I'm always checking on my new blog for new comments…
So if you need help solving your training problems, feel free to comment and I'll pop back on and answer them as soon as possible!
Comment below now!